Videos And In The News
Check Out Our Recent Appearances In The News!
Should you warm your car up before driving in the cold?
Cold weather car care – from whether to warm up your car or not, to what maintenance items you need to take care of, NARPRO has all your answers for winter driving.
How to Find a Good Mechanic
You don't want to get taken for a ride when you need an auto repair! You want a mechanic you can trust, one who is equipped to take care of your vehicle and has the right certifications and equipment. Learn how to find a mechanic that works for YOU!
Keep Your Vehicle Safe During Monsoon Season
Monsoon season is here once again in Arizona! Unfortunately, this time of year auto repair shops see numerous vehicles that have serious damage caused from the excessive rain and dust. Do you know how to keep your vehicle safe during a monsoon? Well, check out David Martin from Martin's Auto Repair as he explains the best ways to protect your vehicle during this time of year.
Danger of Heatstroke in a Vehicle
Heatstroke is the number one killer of children, outside of car crashes. That's why NARPRO partners with Safe Kids Maricopa County and the National Highway Traffic Safety Administration (NHTSA) to reduce these deaths by reminding parents and caregivers about the dangers of heatstroke and leaving children in hot cars.
"As outside temperatures rise, the risks of children dying from being left alone inside a hot vehicle also rises," says James Garnand, NARPRO's Passenger Safety Coordinator, "One child dies from heatstroke nearly every 10 days from being left in a hot vehicle, but what is most tragic is that the majority of these deaths could have been prevented."
NARPRO urges all parents and caregivers to do these four things:
Never leave a child in a vehicle unattended.
Make it a habit to look in the backseat every time you exit the car.
Always lock the car and put the keys out of reach. And, if you ever see a child left alone in a hot vehicle, call 911 right away.
Always keep personal items such as purses on the rear floor so that checking the rear seat area becomes a habit.
If you are a bystander:
Always make sure the child is Ok and responsive. If not, call 911 immediately.
If the child appears Ok, you should attempt to locate the parents; or have the facility's security or management page the car owner over the PA system.
If there is someone with you, one person should actively search for the parent while someone waits at the car.
If the child is not responsive and appears in great distress, attempt to get into the car to assist the child, even if that means breaking a window.
Know the warning signs of heatstroke, which include:
Red, hot, and moist or dry skin
No sweating
A strong rapid pulse or a slow weak pulse
Nausea
Confusion
Acting strangely
If a child exhibits any of these signs after being in a hot vehicle, cool the child rapidly by spraying them with cool water or with a garden hose, never use an ice bath. Call 911 or your local emergency number immediately. Children's body temperatures can rise up to five times faster than that of an adult, and heatstroke can occur in temperatures as low as 57 degrees. On an 80-degree day, a car can reach deadly levels in just 10 minutes.
"Fifty-nine percent of all vehicle-related heatstroke deaths in children are caused by a child accidentally being left in the car, and 29 percent are from a child getting into a hot car on their own," says Leach. "We want to get the word out to parents and caregivers, please look before you lock."
Don't Forget to Spring Clean Your Vehicle!
Spring is just around the corner and there is no better time to do a thorough cleaning of your vehicle. We aren't just talking about visiting the car wash – although that is a good idea as well – taking the time to clean the various filters in your vehicle. Howard Fleischmann of Community Tire Pros shows you exactly how to do this!
---
Portable Air Compressor Test
A portable air compressor? Just store it in the trunk of your vehicle, and if your tire pressure ever drops, you don't have to look for an auto repair shop or service station to fill it up. Sounds great right? Well the real question is … does it work? NARPRO's Jim Garnand of Hi Tech Car Care along with Chelsey Davis of the ABC15 Smart Shopper Team put it to the test … the result? Watch the video to see!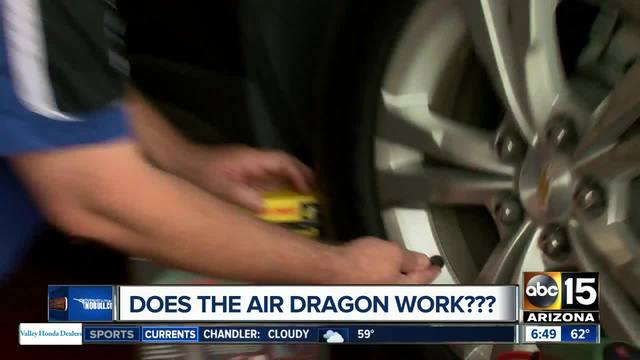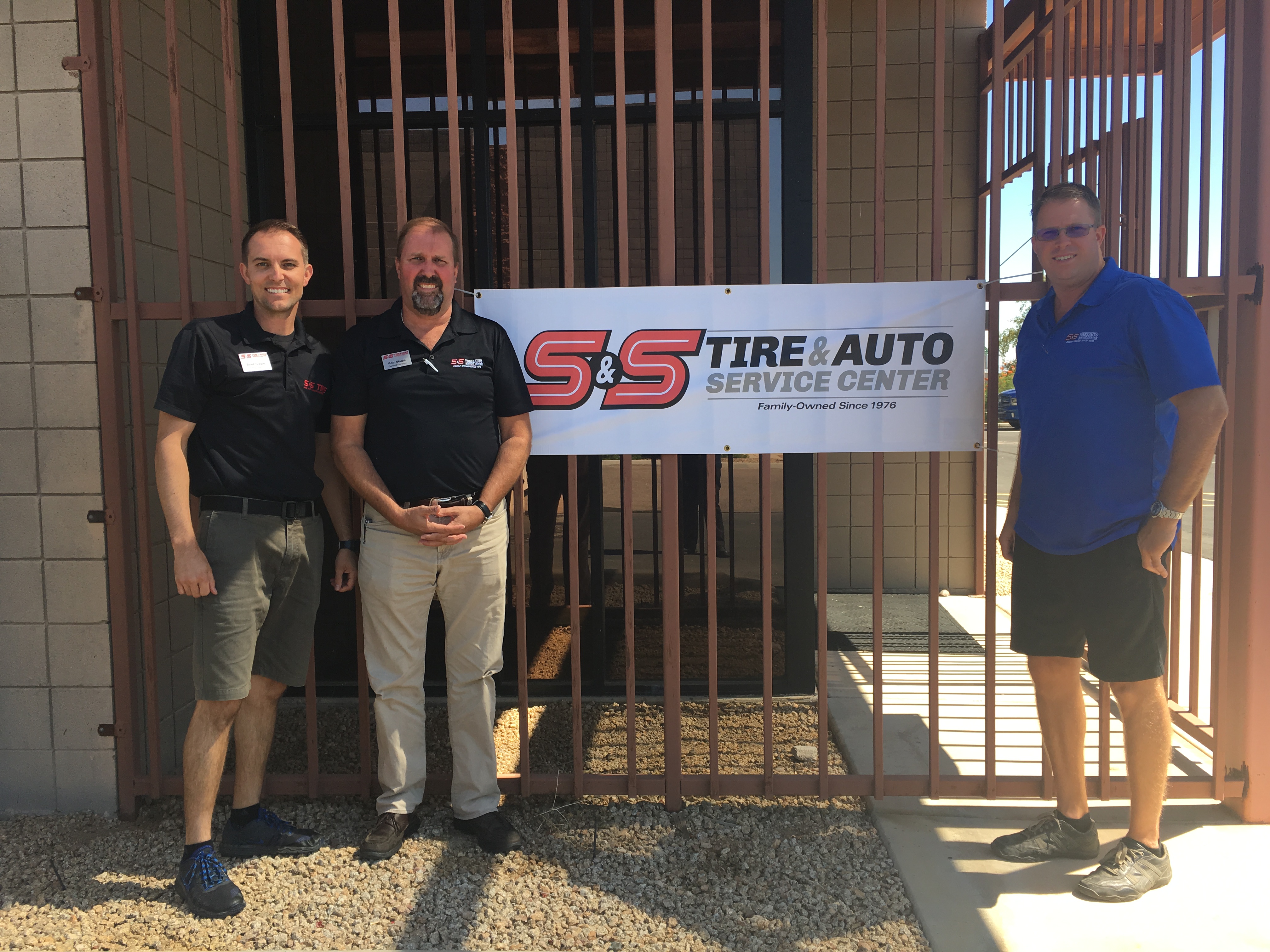 S&S Tire and Auto Service Center becomes the latest member of Neighborhood Auto Repair Professionals (NARPRO). In 1976, the Slagle family opened S&S Tire Company in Peoria. Since then, they've added locations in Surprise and Goodyear, offering reliable tire and auto repair service to customers across the West Valley.
"S&S has always been a family-owned business," Brad Slagle said. "Three generations of the Slagle family work alongside employees who have been with the company for as long as 20 years." Family-owned and operated, S&S takes pride in providing honest, reliable tire and auto repair service to customers living in and near Peoria, Surprise, Sun City, Sun City West, Goodyear and Avondale. Visit online at www.tiresaz.com.
---
A Sit Down with VP Mike Pence!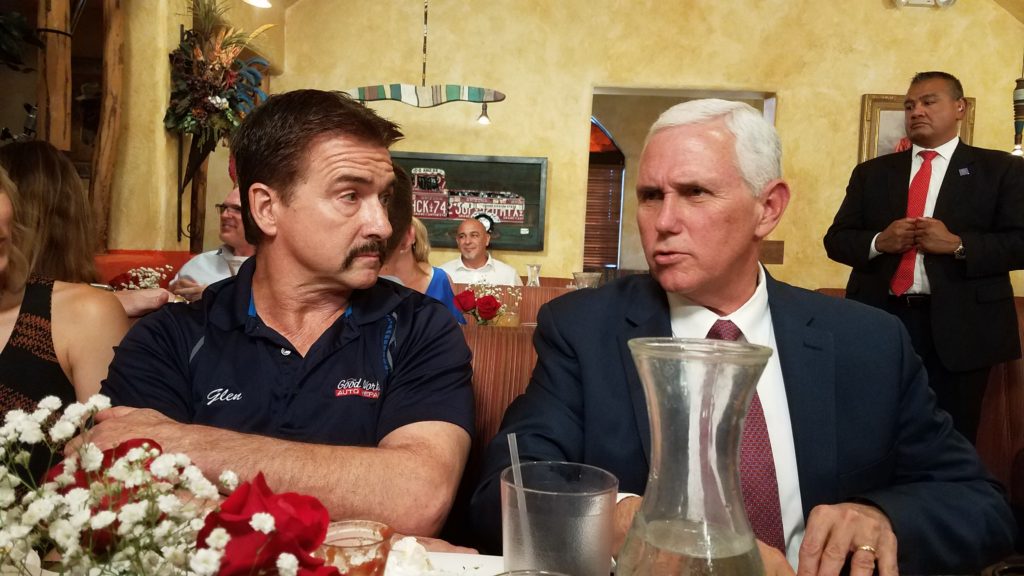 NARPRO members, Glen and RaeAnn Hayward, of Good Works Auto Repair, were invited to a sit-down with Vice President Mike Pence on Tuesday, October 3rd. The VP was in town to discuss the need for tax reform. In the speech he gave to local business and community leaders, he said that the president wanted him "to listen to the job creators and to listen to the great leadership in Arizona about the best way to go forward." We are so excited that one of our NARPRO shops were invited to join in the conversation!  To read the full article please click here.
---
NARPRO shares helpful tips and tricks with the news audience on how to properly care for your vehicle in different situations.
Featured Videos
Want to know how to get these great gift? Click on the links provided below:
Schumacher Electric 400-Amp Car Battery Jump Starter
Audiovox – 3.5″ TFT-LCD Rear Observation Monitor – Black
Racetrack HighPerformance Experience
SmartStartBacon: scented air freshener | Music activated LED lights
PO Box 21477 Mesa, Arizona 85277
Just like a good doctor, a good partner, a good boss or a good significant other, finding someone you're able to work with well and communicate with is vital to making sure everything goes smoothly. The same goes for your mechanic. Finding a trusted repair shop can...