Check Out Our Recent Appearances!
Walk N Roll Event of 2021
Spina Bifida is near and dear to Dave Martin's heart who owns
Martin's Auto Repair
. At the Spina Bifida Association of Arizona Walk N Roll event, a single father was gifted a refurbished caravan with a ramp for his 10 year old son with Spina Bifida. NARPRO is happy to be apart of these amazing opportunities for the community.  
Local Mechanics Offer Ways To Maximize Mileage During Holiday Travel
The Network of Auto Repair Professionals discusses the rising prices gas and how you can cut back on paying so much at the pump during your holiday travel.
Should You Repair or Replace Your Vehicle?
NARPRO'S Jim Garnand was featured on Arizona's Family channel 3 news discussing if it is more cost-effective to repair or replace your vehicle. This all starts with preventative maintenance!
Martin's Auto Repair Celebrates 50th Anniversary
Martin's Auto Repair is celebrating 50 years of serving the community and success!
Why Valley Mechanics Are Talking About The Numbers 12 And 45,000
The Network of Auto Repair Professionals discusses the rising prices of both used and new cars and what is causing this increase.
Spooky Sounds Coming From Your Car
Howard Fleischmann was featured on Good Morning Arizona discussing spooky sounds to listen for in your vehicle. If you hear any of these spooky sounds, or any other unnerving sound, visit a narpro.com shop!
Valley Mechanics Offer October Car Care Advice
The Network of Auto Repair Professionals is offering tips on ways to make your vehicle ready for road trips across the Valley and Arizona with cooler weather approaching.
Howard Fleischmann of NARPRO featured in the Mesa Republic!
Look Out For Flooded Vehicles
Jim Garnand is featured on 3TV Arizona's Family News discussing flooded vehicles. With Hurricane Ida, some vehicles that were flooded are being resold. Jim gives viewers things to look out for when purchasing a vehicle.
Catalytic Converter 101: Valley Mechanics Offer Advice In Light Of Mesa Operation
The Network of Auto Repair Professionals is warning people about answer some frequently asked quesitons.
Howard Fleischmann of NARPRO featured in the Mesa Republic!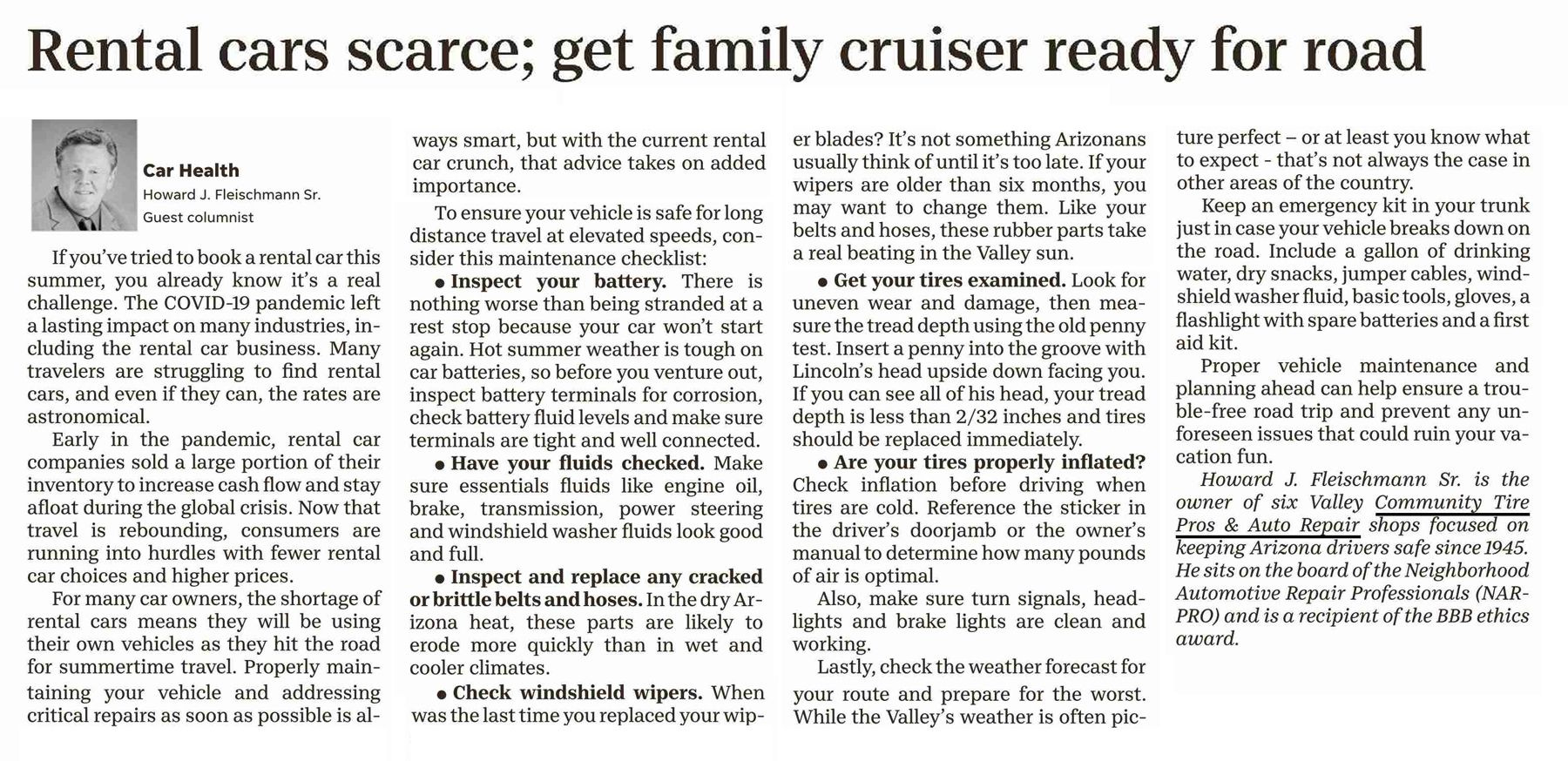 Staying Safe on the Roads This Summer
Are you looking to travel this summer? Our very own Glen Hayward from Good Works Auto Repair was featured on 12 News and talked about how to keep your car safe this summer!
Memorial Day Vehicle Checklist
Jim Garnand was featured on 12 News and explains how to get your vehicle ready for this upcoming Memorial Day. 
Car Seat Recycling at S&S Tire in Peoria
NARPRO ran its 13th annual Keep Our Planet Neat Recycle Your Car Seat, car recycling event at S&S Tire in Peoria. Fox 10 was there to cover the event!
Community Tire Pros Community Salsa Garden
Patty Fleischmann of Community Tire Pros gets a chance to show off her salsa garden on Good Morning Arizona! Community Tire Pros are much more than a tire and auto repair shop. Giving back to the community is what they are proud of. Check it out!
Valley Police Departments See a Rise in Catalytic Converter Thefts
What can you do to keep thieves from stealing your catalytic converter?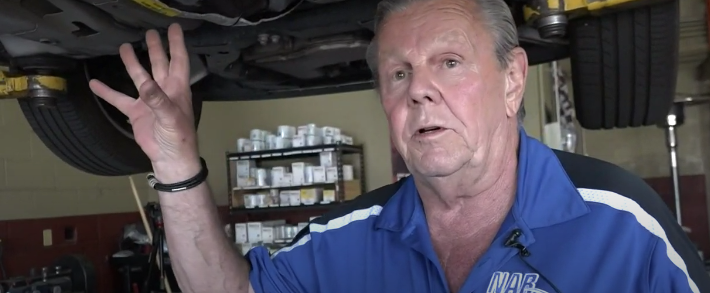 The Network of Auto Repair Professionals is collecting old, expired and damaged car seats, which volunteers will take apart for proper recycling.
Surprise residents can drop them off at S&S Tire Surprise/Sun City West, 13323 W. Bell Road — one of five West Valley dropoff points.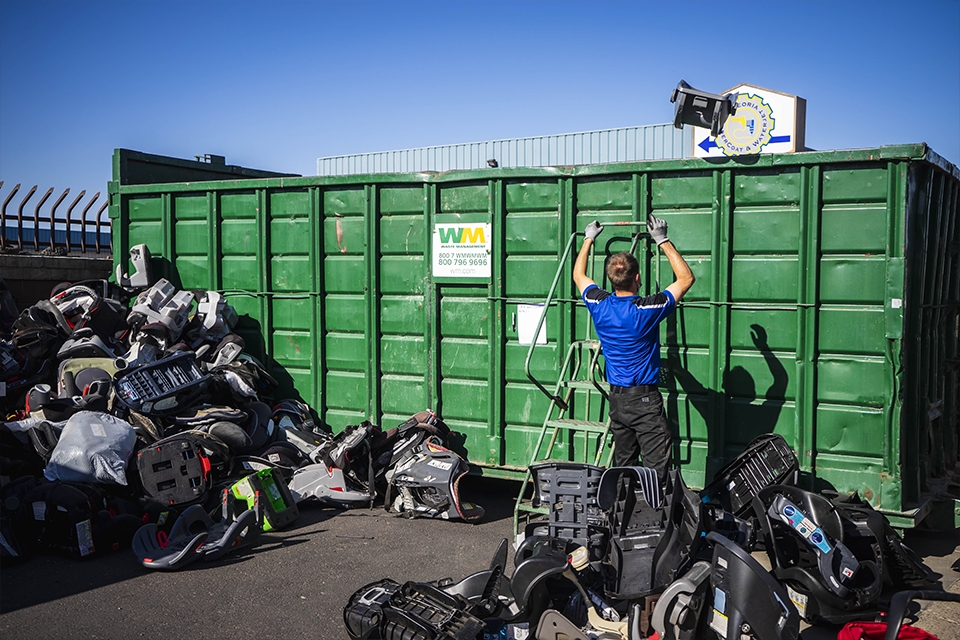 A Surprise Blessing to a Mother in Need
With the help of NARPRO and Helping Hands for Single Moms, NARPRO was able to gift a mother in need with a mini van. Thank you all who had a hand in this amazing donation! ABC 15 was there to capture it!
NARPRO Gifts Car To Mother In Need
We are all about supporting our community and offering a hand up when needed, like today. Lilia Nava is a single mom in the Helping Hands for Single Moms program. Lilia's car was broken into recently and she's been in need of something dependable. Watch the full story!
Community Tire is All About the Community
Howard Fleischmann of Community Tire was featured on AZ 3TV and explains how important it is to Community Tire to be apart of the local community.
How to Avoid Buying a Counterfeit Car
Jim Garnand was featured on AZ Family TV and explained how counterfeiters may scam you in purchasing a used vehicle. Check out the video for some tips on how to avoid a costly scam.
Disabled Gilbert Mom of 9 Gifted New Car
Shannon Cook had a wish of being able to drive her kids around — and the community answered in a big way.
How to Keep Your Car Cool This Summer
Howard Fleischmann of Community Tire Pros and NARPRO explains why keeping your car's ac maintained is not only important for your comfort, but your cars health.
NARPRO and Helping Hands for Single Moms Gifts SUV to Single Mother
On May 6, National Nurse Appreciation Day, a valley mom and nursing graduate was surprised with an SUV from Community Tire Pros and NARPRO after hearing her story.
Dave Martin featured on Channel 12 News
Keeping Your Car Running All Summer Long
Dave Martin was featured on Channel 12 news and explained how to keep your car running in top shape all summer long here in the valley.
Howard Fleischmann featured on NorthFamily.com
It's shocking – and a little gross – to learn there are areas of the interior of your car that are actually dirtier than a public bathroom toilet. It's especially alarming when you think of everything you and your family do in your car. Right now, during the COVID-19 crisis, people are more aware of keeping commonly touched areas free of germs and that should include your vehicles.
A survey by CarRentals.com, reveals surprising information about American's lack of car cleanliness. The study show about half of drivers surveyed neglect regular car cleaning. Roughly 44% admit they rarely or never clean the interior of their vehicle.
Research shows a car's interior is six times dirtier than the average cell phone screen, four times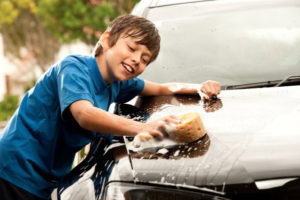 dirtier than a public toilet and twice as dirty as a public elevator button. On average, a car can carry roughly 700 different strains of bacteria. While cleaning the inside of a car has always been important, now more than ever we should focus making it germ-free.
Read More...
According to the Centers for Disease Control and Prevention (CDC), washing hands and disinfecting high-touch surfaces are among the best ways to prevent the spread of coronavirus. While people have been focusing on inside the house, it also time to turn your attention to your car's interior.
Experts at the Neighborhood Auto Repair Professionals (NARPRO) offer these ways to reduce the existence of bacteria, germs and debris in your car:
Focus on high-touch areas:

 

It's not just the steering wheel and door handles you need to clean. Make sure you are wiping down the shift lever, touch screens, turn signals, wiper controls, seat belt buckles, armrests, seat adjusters and key fobs, too. Make it a habit to wipe down the car daily or weekly.
What to use?

 

The Environmental Protection Agency (EPA) suggests disinfectants like Clorox Disinfecting Wipes, Lysol brand Clean & Fresh Multi-Surface Cleaner and Purell Professional Surface Disinfectant Wipes. If you don't have access to these, consider using 70% Isopropyl alcohol to wipe down your interior. This staple is safe for nearly every vehicle's dashboard and dials. You can also use soap, water and a little elbow grease if you have older, cracked leather and fabric. Avoid using products that are ammonia-based or that contain bleach or hydrogen peroxide. These chemicals can damage vinyl and plastics.
Vacuuming your car every week.

 

Don't forget to remove floor mats and shake out loose dirt. You can use the vacuum brush attachment for the front and back floorboards, seats, headrests and cargo areas.
Consider replacing your air filter.

 

NARPRO repair facilities can take your vehicle beyond clean by sanitizing the air conditioning filter and ducts. Professional equipment and processes can eliminate mold, mildew, viruses, bacteria and volatile organic compounds from your car's HVAC system.
While no amount of cleaning and sanitizing can guarantee you'll avoid the coronavirus, experts agree that vigilance is vital to preventing the spread of this global disease.
Written by: Howard Fleischmann, Community Tire Pros & Auto Repair
Howard Fleischmann was recently featured on Good Morning Arizona and talked all things brakes for Brake Saftey Awareness. 
How to Prepare Your Vehicle for Monsoon Season
Jim Garnand was recently featured on Arizona's Channel 15 and talks about the measures and precautions you can take to prepare for the upcoming monsoon season.
Glen Hayward of NARPRO featured in the AZ Republic!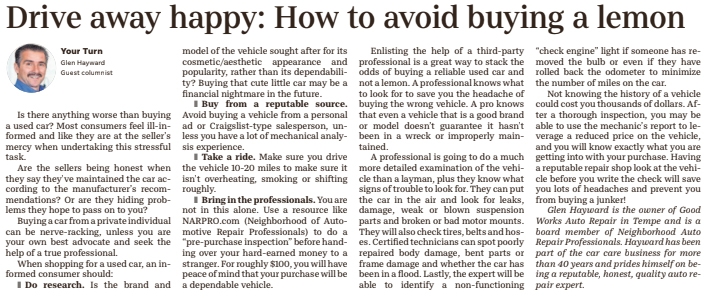 Preparing for Monsoon Season
Howard Fleischmann was featured on Good Morning Arizona and explains how to ready your vehicle for the monsoon season to come.
Dave Martin Featured in the Chandler Republic
Can Your Auto's Air Conditioner Handle Extreme Valley Heat?
If you drive a car and live in the Valley of the Sun, there is no doubt you understand the importance of an efficient and well-maintained air conditioner.
While the average temperature outside in the months of July and August tops out at well over 100 degrees, the temperature inside your vehicle can actually soar even higher. A study done by Arizona State University showed that a car's steering wheel can reach 127 degrees and dashboards can reach almost 200 degrees.
This summer, you don't want to be stuck in a car this hot, then turn on your air-conditioner only to have it blow hot air on your family.
Read More...
Here are a few tips to make sure you don't broil in your car this summer: 
Always search for a shaded area to park and use a window shade to protect your front seat. Doing this can reduce the temperature in your vehicle by 50 or more degrees. This temperature difference will help your vehicle's air conditioner work more efficiently and quickly 
Be aware of the first signs of AC trouble. Look for lack of air flow. This may indicate your cabin air filter is clogged or you have a fan-speed problem. Watch for warmer air coming from the ducts. This could indicate a Freon leak or compressor problems. Hear noises when you turn on the air-conditioning unit? This may be a sign of compressor failure, a belt going bad or a blower motor problem.
Have your air-conditioning system inspected yearly by a trusted auto repair shop to mitigate any problems. Don't have a go-to mechanic? Dozens of Valley shops are endorsed by Neighborhood Automotive Repair Professionals (NARPRO). After all, who wants to be stuck with no AC on a blazing hot day? 
Be your best advocate. Even if you don't have a mechanical bone in your body, you know when your car isn't running like it usually does. Pay close attention to the warning signs and symptoms so you can discuss these with your mechanic
Lastly, remember, your vehicle is made up of many complex systems designed to work in unison. If your engine cooling system is not working very well and your vehicle is running warm, your air-conditioning is not going to blow very cold air. Engine cooling and air conditioning systems work together, so it is very important that both systems are inspected annually.
Dave Martin is the owner of Martin's Auto Repair in Phoenix. He also serves on the Neighborhood Automotive Repair Professionals (NARPRO) board.
How to Get Your Vehicle's AC Working Better
Howard Fleischmann sits down with Good Morning Arizona and explains how to make sure your vehicle's AC is running at its best. Watch the full interview!
Filling your car's tires with nitrogen… is it worth the expense?
Howard Fleischmann was feature on 3TV explaining why Nitrogen might be better for your vehicle. Watch the full interview!

Tips for Getting Your Car in Summer Travel Shape
With triple-digit temperatures in the Valley of the Sun, I am sure you and your family are ready for a summer vacation, but is your car ready?
Preparing for a road trip takes some planning and strategizing when you are a parent. Do the kids have enough snacks? Are the iPads loaded with plenty of games and TV shows? Did we remember to pack the sunblock and close the garage door? While these questions are important, the most imperative question you should be asking yourself is, "Is our car safe for travel?"
Experiencing a vehicle breakdown can ruin a family vacation, so it is best to get a clean bill of automobile health before you hit the open road.
Read More...
The best place to start is by visiting a reputable auto repair shop. If you don't already have a shop you 
trust, search online for the Neighborhood of Automotive Repair Professionals (NARPRO.com) to find the best auto repair shop in your area.
A week before your trip, take your vehicle in for a routine oil change and air filter replacement. During this visit, a reputable repair shop will also provide a multi-point inspection of your vehicle. A few key areas they will evaluate include:
Belts and hoses– the professionals will look for cracks, discoloration, holes and leaks that could prevent your vehicle from operating safely and efficiently.
Tires – are your tires properly inflated? Is the tread worn out, dry, cracking? In the Arizona summer, asphalt can be close to 180 degrees. This heat can be a deal-breaker for a less-than-ideal tire situation. Are you prepared to deal with a blowout at 75 miles per hour? Don't take chances with your tires, get them checked.
Windshield wipers – in the desert climate, wipers can get brittle and become ineffective. Have your blades looked at and replaced every six months. If you encounter an unexpected monsoon, you will be thankful to have new blades.
Battery – when was the last time you had your battery checked? Did you know, in Arizona a car battery only lasts 2-3 years? Plus, nowadays, we are putting even more stress on our batteries when we plug in our phones and other devices. Reputable auto repair shops can check your battery function and forecast your battery life. Take this simple precaution so you don't end up stranded at a roadside rest stop.
Taking care of your car before your next trip can be the difference between making memories with your loved ones or searching frantically for a repair shop in a strange town. Don't leave it up to chance, visit a NARPRO-approved shop before you head out for adventure this summer!
Written by: Brad Slagle, NARPRO Board of Directors
Brad Slagle serves on the NARPRO Board and manages S&S Tire and Auto Service Center, a family -owned and operated chain of tire and automotive services/repair stores in the West Valley.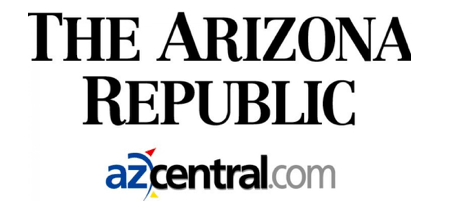 Summer Heat and Neglect Can Take Toll on Your Tires
It's National Tire Safety Week. So when was the last time you looked at your tires?
Vehicle maintenance is something that can easily get pushed to the back burner. But did you realize tires are the first line of defense for the safety of you and your family? Tires are integral for stopping, turning and overall safe travel.
National Tire Safety Week (May 20-27) is an annual industry-led program that educates motorists about all things tire-related, including care, safety and overall maintenance. Prioritizing proper tire care helps avoid dangerous flats and blowouts.
With the scorching summer heat just around the corner, there is really no better time to brush up on your tire wear-and-tear education. One of the most detrimental things for tires is the heat.
Read More...
In Arizona, when temperatures reach 100-plus degrees, the pavement can actually be closer to 180 degrees. Tires forced to withstand exorbitant heat could cause significant damage if the tire is compromised in any way.
Many times, tires can be damaged or worn but look fine to the untrained eye. That's where a professional's opinion can be crucial. Companies like those endorsed by NARPRO (Neighborhood Automotive Repair Professionals) are happy to do a free tire inspection at any time. Take advantage of this service.
I know you have heard it before, but tire pressure is also essential to appropriate tire wear. A properly inflated tire helps the heat dissipate and prevent blowouts. Check the inside of your vehicle's door panel to determine the proper air pressure, not the numbers on the side of a tire.
Arizonans should also know that heat can shorten the life of a tire. Even if it hasn't hit the standard 25,000 miles, a tire in the Valley is good for only five to six years. As an educated consumer, you want to look at the born-on date that is on the side of every tire. The four-digit code tells you what week and year the tire was manufactured.
When you purchase new tires, make sure to visit a reputable shop so you aren't being sold old — or worse — expired tires.
Lastly, did you know you can now use nitrogen in your tires instead of regular air? The benefits of doing this include slower air dissipation through your sidewalls and less oxidation of the internal rubber. Plus, it's better for the environment.
While you will still need to regularly check your pressure, you can do it once a month now, versus once a week. Most reputable tire shops provide nitrogen as an option for a nominal fee when they check your tires.
Howard J. Fleischmann is the owner of Community Tire Pros & Auto Repair focused on keeping Arizona Drivers safe since 1945. He also sits on the Board of the Neighborhood Automotive Repair Professionals (NARPRO.)

Car Care Month: It's time to get auto Summer Ready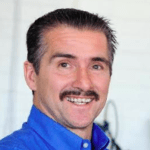 April is National Car Care Month. What better time to get your car in tip-top shape for the long, hot Arizona summer?
It's an odd comparison, but taking care of your car is a lot like taking care of your teeth. By that, I mean, dentist recommend you get regular cleanings twice a year. While i's not exactly the most fun you'll have in the afternoon, scheduling these checkups will save you pain and cost in the long run.
Preventative maintenance on your car is the same philosophy.
Routine service can head off big and expensive repairs down the road. You can budget for regular maintenance so it wont break your wallet. Plus, having your car serviced once or twice a year is likely to keep you from being stranded on the side of the road in triple-digit temperatures.
Read More...
As a consumer, where should you start? First, look for a well qualified professional, like a member of the Neighborhood Automotive Repair Professionals (NARPRO). Unlike the average car owner, pros know what they are looking for when it comes to checking for wear-and-tear on a vehicle. 
Here are the top five things you should have a professional evaluate before your summer road trip: 
Belts, hoses, and windshield wipers. These rubber parts can take a real beating in the Arizona sun. Auto mechanics will look for cracks, drying and splitting. Repairing a belt or hose can be the difference between a $100 fix and a $1,000 fix. 
Battery. The hot, dry Arizona climate can seriously shorten the life of a car battery. Pan to replace these every two or three years. A good auto repair shop can test your batter to assure it's operating at maximum capacity, which will help you avoid being stranded. 
Tires. Proper inflation is critical to maximizing fuel efficiency and lengthening the life of a tire. Tires also dry out int he heat, running a risk of a deadly blowout. Have a pro rotate and balance your tires every 6,000 miles. 
Check fluids, including oil, brake, transmission and coolant to assure all parts of your vehicle are functioning properly all summer long. 
Air-conditioning checkup. Have your AC serviced before it stops working. Failing to catch a leaky hose can lead to a bigger, more expensive problem, like compressor breakdown. 
Most reputable shops will perform summer inspections at no cost. Make it a goal to build a relationship with a trustworthy auto mechanic who is willing to actually show you the parts that need to be replaced or repaired and you will not only have peace of ind, you will have a safe and functional car!
Glen Hayward is the owner of Good Works Auto Repair in Tempe and is a board member of the Neighborhood Auto Repair Professionals.
Safety Hazards of Expired Car Seats – When to Recycle Your Child's Car Seat
Jim Garnand was recently featured on 12 News and explained the safety hazards of expired and old car seats. Check out both videos below to learn how to ensure your child's safety in the car.
How to Properly Recycle Your Car Seat
Jim Garnad of NARPRO explains how to look for signs of an old car seat and where to find expiration dates. Learn how to recycle your car seat properly!
Things You May Not Know About When it Comes to Recycling Car Seats
NARPRO's Jim Garnand was featured on Good Morning Arizona and explains how to recycle and WHY you need to recycle them!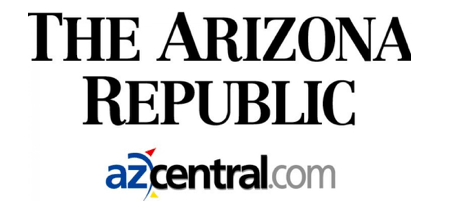 Be a Good Samaritan, Learn How to Jump Start a Car

Today is National Good Samaritan Day. It's a day to focus on unselfish actions, to help those in need and to celebrate kindness. The term "Good Samaritan" is used to describe people who perform acts of kindness, especially for strangers, so what better way to exemplify this behavior than to help a stranded motorist?
Helping someone jump-start their car is a great way to act as a Good Samaritan, but doing so requires you to know how to do it properly. In practice for the day of good deeds, maybe it's time to brush up on your knowledge of how to jump a car. According to leading Arizona mechanics from the Network of Neighborhood Auto Repair Professionals — or NARPRO.com — jumping a car is really as easy as 1-2-3.
Read More...
First: Find a car with a good battery and a willing driver. Don't be afraid to flag someone down and ask for help. Most drivers have been in your shoes and experienced a dead battery once or twice in their lifetime. Position the vehicles so the front bumpers are aligned, leaving a couple of feet of room between the cars for you to work. Make sure both vehicles are turned off before attaching jumper cables to the batteries.
Second: Open the hood on each car, make sure they are safely propped open then look for the red and black color-coded rubber caps covering the negative and positive battery posts. Universally, red denotes a positive charge and black denotes negative. Place a red clamp on the positive post of the good battery, then place the other red clamp on the positive post of the dead battery. Now return to the car with the good batter and place the black clamp on the negative post. Last, place the black clamp on a grounded surface on the vehicle with the dead battery.
Third: Have the driver of the vehicle with the good battery turn their engine on and allow it to idle. Leaving the car running for a short time will allow the dead battery to recharge. After a few minutes, attempt to start your engine. If your engine starts without any problems, leave both vehicles running for a few minutes to allow the battery to continue to charge, then remove the jumper cables starting with the black clamp from the grounded surface first, then the other black clamp from the negative post of the good battery, followed by the red clamp from your vehicle's battery, and finally the other red clamp from the good battery.
Following these simple steps to jump a dead car battery can make a real difference in someone's life — we all know being stuck on the side of the road in Arizona is no picnic!
Brad Slagle is the relationship manager at S&S Tire and Auto Service Center, a family-owned and -operated business in the West Valley. Slagle also serves on the board of the Network of Neighborhood Auto Repair Professionals, or NARPRO.com.
Is Your Child's Car Seat Properly Installed?
Jim Garnand was featured on 12 News explaining how to properly install your child' car seat.
How to Prepare your Car for Wet Road Conditions
Jim Garnand talks about the steps you can take to make sure your vehicle is properly fit for the wet roads. Check out the interview featured in 3TV News!
Budgeting Properly for Unexpected Car Repairs
Howard Fleischmann explains how to set aside money and budget for car repairs you may not be expecting. Check out the interview featured on Good Morning Arizona!
More Americans are Behind on Their Car Loans than Ever Before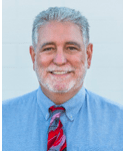 According to the New York Federal Reserve, more than 7 million car loans were past due by at least 90 days in the fourth quarter of 2018. That's 1.3 million more past-due loans than during the previous peak in 2011, which followed the Great Recession. The unemployment rate in 2011 was more than twice its current level."
Welcome to America – The greatest country on earth. Consumers drive our economy and manufactures will make what we buy. Ads make unbelievable plausible; i.e., while reading this a video is playing for the Rolls Royce Cullinan. Who can afford one of those? We know it is out of reach, but we can dream. The dream, combined with consumer confidence and even marginal credit can drive overbuying. Customer want a new car and often more car than they need.
Read More...
Do not concern yourself with the Jones. Your vehicle needs to serve you, not them. Do you have a 4×4 which has never been in the dirt? A truck with no scratches in the bed? SUVs are the rage because they so versatile. However, you will be better off in a sedan (or minivan) and rent to suite the occasional special purpose.
With practical asset management and vehicle maintenance you should control when to invest in another vehicle.
When you are in the market for a vehicle NARPRO shops are motivated to help you get the best value possible. No, we don't sell cars but we want you in a car which you like long term and we not only have extensive experience we have access to more information than ever. WWW can provide anyone with information overload, but it can certainly provide tools to make sense of dollars and cents; i.e., Edmunds TCO (True Cost to Own) and Compare Cars. . Do your homework.
New cars depreciate significantly when the papers are signed. Your asset is worth less even before you open it's door. The first few years are the most expensive for any vehicle. Fiscally conservative drivers acquire used vehicles >3 years old, and suing a system to evaluate prospects is the best way to get what you need. Here's one we made for you: Vehicle Purchase Checklist.
While love that we live in a country where we can buy almost anything, but I also appreciate that we don't need to buy everything. Live comfortably and save where we can.
by: Jim Garnand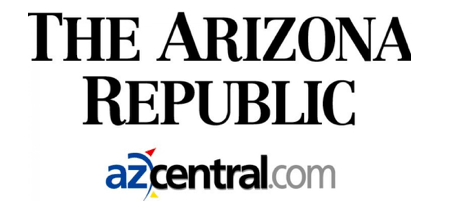 Good Car Care Can Help You Avoid Debt in 2019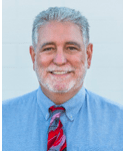 As we settle into the new year, many new year's resolutions start to slip by the wayside. But one resolution you can stick to is avoiding new debt.
For most Arizona families, housing expenses, like a mortgage or rent, are the biggest monthly bill. Not too far be-hind is the cost of transportation — specifically if you have a monthly car payment. Did you know the average car payment is now $509 a month?
Most financial experts advise against spending more than 10 percent of your gross annual income on a car payment. But what if you could eliminate this budget line item altogether by taking better care of the car you currently own?
Read More...
According to leading Arizona mechanics from the Network of Neighborhood Auto Repair Professionals — or NARPRO.com — most cars can run until they are close to 200,000 miles, but only if they are properly maintained. There are several things you can do to keep your current vehicle running longer, minimize out-of-pocket expenses and avoid purchasing a new car this year.
Be diligent about routine maintenance, because you play a big part in making sure your car is properly taken care of. Get to know your owner's manual and the recommended major service intervals for your vehicle. It's more than just having your oil changed and tires rotated; preventative care will extend the life of your car, and in most cases, it's cheaper to take care of your car than to buy a new one.
Set aside money each month for car maintenance, especially if your car is no longer covered under the manufacturer's warranty. If you own a midsize se-dan and drive the average 10,000-15,000 miles a year, NARPRO recommends setting aside $100-$200 a month for car care/repair throughout the year.
Pay attention to what's going on with your car. If something goes awry with your vehicle, be prepared to provide de-tailed information to your mechanic about what your car is doing. This will help the pro fine-tune their diagnosis. Providing specific and accurate information about signs or symptoms you've experienced before and after your car started acting up is important to assuring an accurate diagnosis.
Develop a committed relationship with your auto repair shop, because building trust will save you headaches and money in the long run. A reputable repair shop can provide you with a road map for future repairs, will stand behind its work, and having a vehicle history will help technicians provide the best service for your car. Plus, your car may be considered more valuable when you sell it if you can show your repair history.
With a proactive mentality and commitment to maintaining your vehicle regularly, you could save thousands of dollars in car payments this year. What could be better for your bottom line and goal to avoid debt?
Jim Garnand has been working with customers and their vehicles in Phoenix for over 30 years. He's an ASE Certified Master technician, third-generation owner of Hi-Tech Car Care and president of Neighborhood Automotive Re-pair Professionals, NARPRO.
Heartwarming Free Car Giveaway to Mother in Need
S&S Tire gives free car to a mother in need. Watch this heartwarming story!
Should you warm your car up before driving in the cold?
Cold weather car care – from whether to warm up your car or not, to what maintenance items you need to take care of, NARPRO has all your answers for winter driving.
How to Find a Good Mechanic
You don't want to get taken for a ride when you need an auto repair! You want a mechanic you can trust, one who is equipped to take care of your vehicle and has the right certifications and equipment. Learn how to find a mechanic that works for YOU!
Keep Your Vehicle Safe During Monsoon Season
Monsoon season is here once again in Arizona! Unfortunately, this time of year auto repair shops see numerous vehicles that have serious damage caused from the excessive rain and dust. Do you know how to keep your vehicle safe during a monsoon? Well, check out David Martin from Martin's Auto Repair as he explains the best ways to protect your vehicle during this time of year.
Danger of Heatstroke in a Vehicle
Heatstroke is the number one killer of children, outside of car crashes. That's why NARPRO partners with Safe Kids Maricopa County and the National Highway Traffic Safety Administration (NHTSA) to reduce these deaths by reminding parents and caregivers about the dangers of heatstroke and leaving children in hot cars.
Read More about What YOU Can Do
"As outside temperatures rise, the risks of children dying from being left alone inside a hot vehicle also rises," says James Garnand, NARPRO's Passenger Safety Coordinator, "One child dies from heatstroke nearly every 10 days from being left in a hot vehicle, but what is most tragic is that the majority of these deaths could have been prevented."
NARPRO urges all parents and caregivers to do these four things:
Never leave a child in a vehicle unattended.
Make it a habit to look in the backseat every time you exit the car.
Always lock the car and put the keys out of reach. And, if you ever see a child left alone in a hot vehicle, call 911 right away.
Always keep personal items such as purses on the rear floor so that checking the rear seat area becomes a habit.
If you are a bystander:
Always make sure the child is Ok and responsive. If not, call 911 immediately.
If the child appears Ok, you should attempt to locate the parents; or have the facility's security or management page the car owner over the PA system.
If there is someone with you, one person should actively search for the parent while someone waits at the car.
If the child is not responsive and appears in great distress, attempt to get into the car to assist the child, even if that means breaking a window.
Know the warning signs of heatstroke, which include:
Red, hot, and moist or dry skin
No sweating
A strong rapid pulse or a slow weak pulse
Nausea
Confusion
Acting strangely
If a child exhibits any of these signs after being in a hot vehicle, cool the child rapidly by spraying them with cool water or with a garden hose, never use an ice bath. Call 911 or your local emergency number immediately. Children's body temperatures can rise up to five times faster than that of an adult, and heatstroke can occur in temperatures as low as 57 degrees. On an 80-degree day, a car can reach deadly levels in just 10 minutes.
"Fifty-nine percent of all vehicle-related heatstroke deaths in children are caused by a child accidentally being left in the car, and 29 percent are from a child getting into a hot car on their own," says Leach. "We want to get the word out to parents and caregivers, please look before you lock."
Don't Forget to Spring Clean Your Vehicle!
Spring is just around the corner and there is no better time to do a thorough cleaning of your vehicle. We aren't just talking about visiting the car wash – although that is a good idea as well – taking the time to clean the various filters in your vehicle. Howard Fleischmann of Community Tire Pros shows you exactly how to do this!
NARPRO Welcomes S&S Tire and Auto Service Center
S&S Tire and Auto Service Center becomes the latest member of Neighborhood Auto Repair Professionals (NARPRO). In 1976, the Slagle family opened S&S Tire Company in Peoria. Since then, they've added locations in Surprise and Goodyear, offering reliable tire and auto repair service to customers across the West Valley.
"S&S has always been a family-owned business," Brad Slagle said. "Three generations of the Slagle family work alongside employees who have been with the company for as long as 20 years." Family-owned and operated, S&S takes pride in providing honest, reliable tire and auto repair service to customers living in and near Peoria, Surprise, Sun City, Sun City West, Goodyear and Avondale. Visit online at www.tiresaz.com.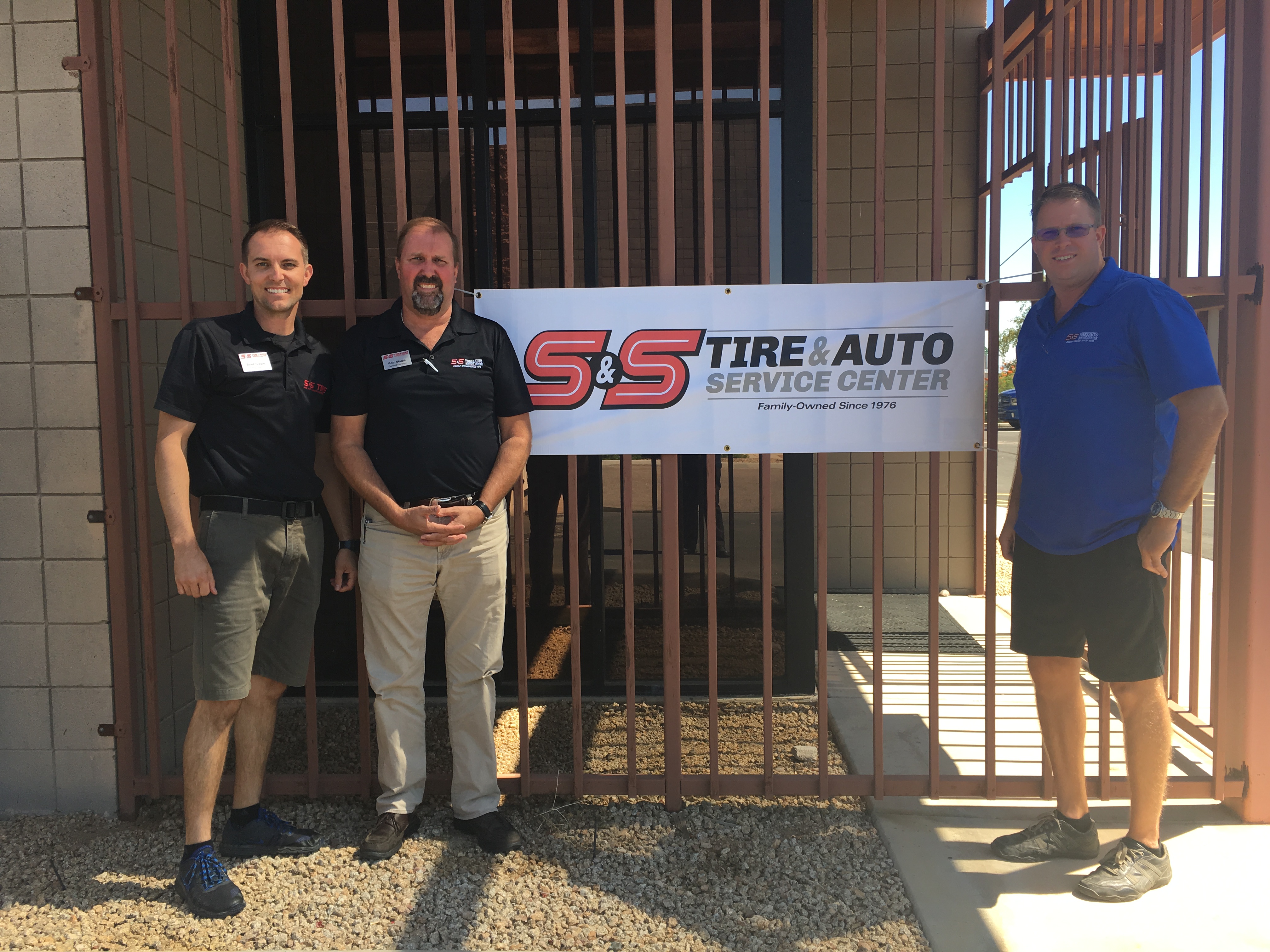 A Sit Down with VP Mike Pence!
NARPRO members, Glen and RaeAnn Hayward, of Good Works Auto Repair, were invited to a sit-down with Vice President Mike Pence on Tuesday, October 3rd. The VP was in town to discuss the need for tax reform. In the speech he gave to local business and community leaders, he said that the president wanted him "to listen to the job creators and to listen to the great leadership in Arizona about the best way to go forward." We are so excited that one of our NARPRO shops were invited to join in the conversation!