Top Shop Recognition
About Top Shop
NARPRO recognizes it's 2018 Top Shops. Facilities for providing honest, reliable, and quality service across the Phoenix Valley. (Phoenix Area or Phoenix Metro Area)
How to Qualify as a Top Shop
To be considered for Top Shop designation, facilities must first be a part of NARPRO's Network. NARPRO's Top Shop facilities must adhere to more than 20 standards, including:
 Provide at least a 24mo/24,000-mile UNCONDITIONAL part and labor warranty on all repairs. 
 Must maintain at least a 90% (4.5+ star) satisfaction rating on Google.
 Submit to an annual facility inspection to ensure sanitation and facilities meet the criteria for Top Shop status.
 The shop must have ASE certified techs (1 per category of services offered) to qualify.
Accept a final decision of NARPRO's Board of Directors in resolving complaints that may arise concerning service to NARPRO customer vehicles. 
 Remain actively involved in the community through service groups and charities. 
 Uphold an exemplary business reputation.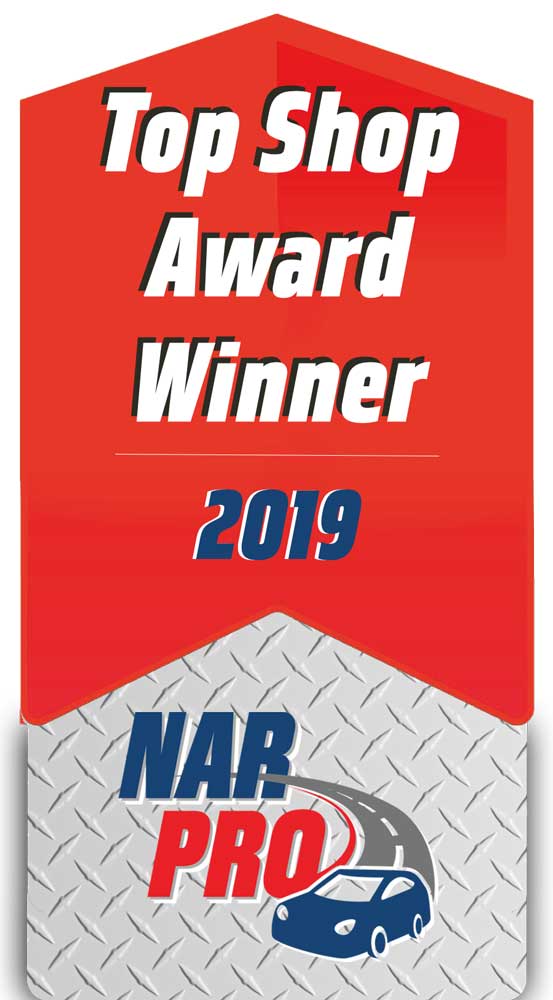 NARPRO Top Shop Award Winners