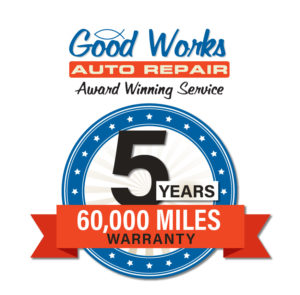 2348 E. Broadway Rd. Tempe AZ 85282
480-386-1276
M-F: 7:30am-5:30pm
Saturday & Sunday: closed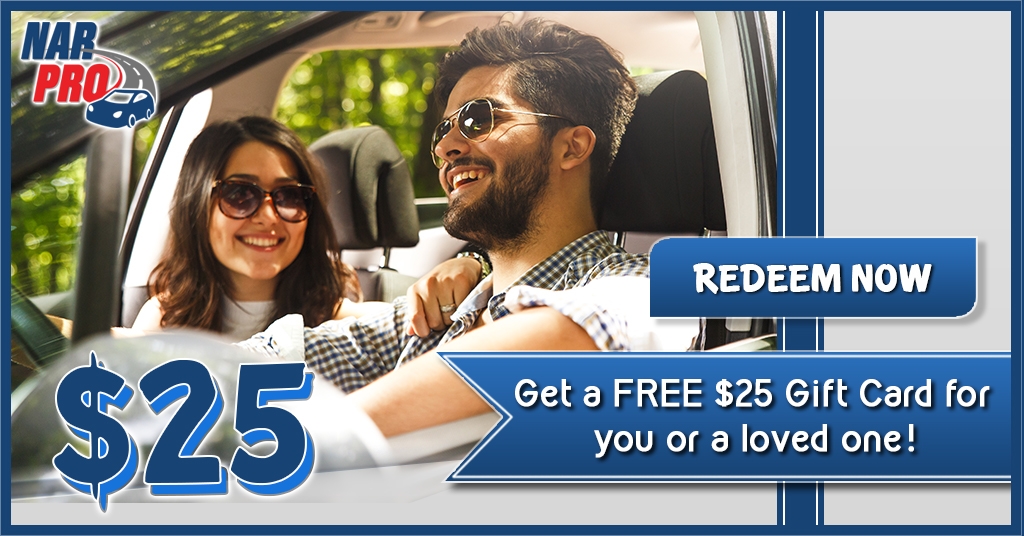 "Award Winning Service"
About Good Works Auto Repair
Whether you need a basic oil change or a major automobile repair, we are ready and waiting for your call. Conveniently located near ASU at Broadway and the Price Freeway, our repair facility is modern, clean and comfortable. With the most up to date training and using state of the art equipment, our technicians will strive to repair your vehicle properly the first time.
We understand how busy life can be, so we will keep track of your preventative maintenance and send you reminders to have your oil changed, your brakes serviced, your air conditioner inspected – and all the other automobile maintenance services that will keep your car running in top shape.
Good Works Auto Repair has a 5-year and/or 60,000 mile warranty for most repairs we offer! At Good Works Auto Repair, we think the REAL proof of excellence is how a shop stands behind its work. That's why Good Works Auto Repair offers an industry-leading warranty. When asked, we simply tell people, "We stand behind our work with a 5-year and/or 60,000 mile guarantee."
Our technicians are more than mechanics – they are highly trained, certified professionals that will provide a written estimate, a full explanation of the services provided, and the best warranty in the business.
We are focused on building customers for life, a family owned and operated repair shop. We treat our customers the same way we'd like to be treated in similar circumstances. This isn't a slogan or some business hype, but our deeply held belief. For our clients, this means that we will always tell you the absolute truth. We will not betray our principles or risk losing your business just to make a few dollars.
Our passion is to keep your vehicle trouble-free and fun to drive!
Why Choose Us
NARPRO stands behind a two year, 24,000 mile warranty that guarantees our work
Free local shuttle available
Rental cars available onsite
Friendly and helpful staff focused on building customers for life.
Written estimates prepared by a professional service advisor who will help you understand the nature of your vehicle's needs and accurately reflect cost and time of completion
Service by ASE Certified Technicians who strive to manage repairs correctly, the first time
High quality products and parts to enhance your vehicle's performance and reliability
Free service reminders
Here are some of the services that we offer: