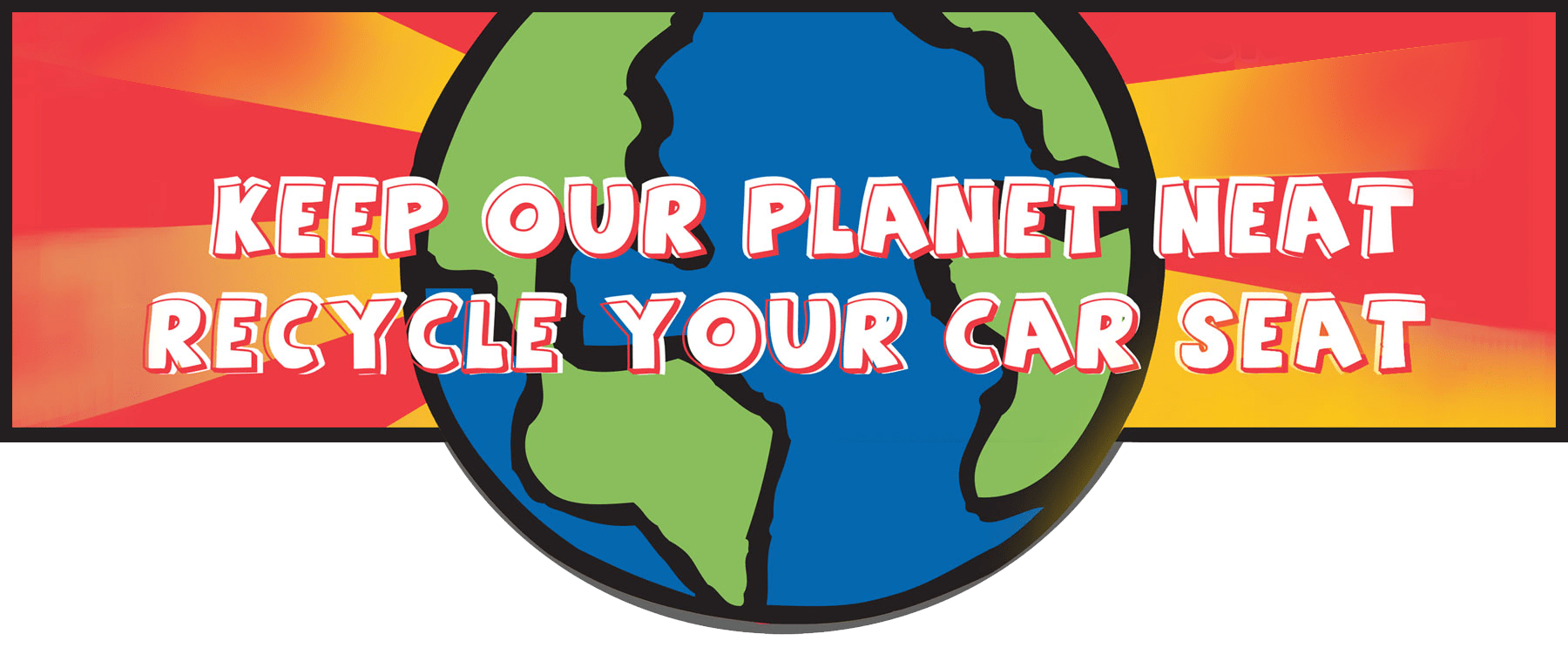 13th Annual Keep Our Planet Neat, Recycle Your Car Seat
Has your child outgrown their seat? Is it expired? Has it been in an accident?
Don't throw it out – RECYCLE IT!
NARPRO (Network of Auto Repair Professionals) is collecting old, expired, and damaged car seats which volunteers will take apart for proper recycling. Car seats don't last forever, and over time their components will break down, especially in the hot Arizona sun.
Older car seats or those that have been involved in an accident may not have visible damage, but they should not be used. This annual event helps those with older, expired, or damaged car seats get rid of them in an environmentally-friendly way, by keeping them out of vehicles and landfills. 
Do you have an old or damaged child car seat? NARPRO wants to help recycle it! Anyone can drop off car seats that need to be recycled at one of the participating Network of Neighborhood Auto Repair Professionals shops from now until April 16th, 2021. Find a participating NARPRO location HERE
On April 17th Peoria Police, volunteers and NARPRO shop owners will be dismantling the old car seats. They will recycle the plastic, metal and fabric components separately. For example, elements of the fabric, padding, and straps can be used in animal shelters. Quilted fabric becomes bedding or chew toys for the animals. Long straps make free leashes. Clean Polystyrene foam (rigid foam) from seats can be recycled into an Earth Friendly Block ™. This yearly recycling project will take place at at S & S Tire and Auto Service Center from 8:00-12:00. (Private event.)
Did You know?
Most car seats expire within six years of the manufacture date. Plastic car seats break down over time – especially in the Arizona sun. The harness can break through the car seat if a car seat is used past its expiration date. Garage sales and trash cans are not the answer to unwanted, old car seats – de-manufacturing and recycling is. Car seats do a great job protecting children, but at the end of the seat's life they contain many materials that could be recycled.
Where Can You Drop Off?
You can visit any of our participating locations found here Click Here. We are accepting any used car seats from Now until April 16th, 2021.