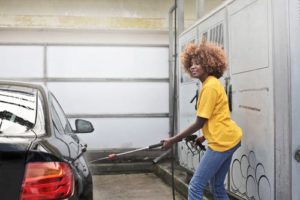 Springtime is defined as the first stage of something. Therefore, we should consider spring as the first opportunity to invest in the care of our cars. Most preventative car maintenance should be done seasonally to not only stay current, but also to address any issues brought on by the previous season.
During this new season of life, it's important to take care of yourself. And, at NARPRO, we want to give you service that's a step above of the rest, whether that's through our COVID MAD program or by ensuring your car is ready to go and is in the best possible condition.
Spring Car Care To-Do List
Spring has arrived and is in full bloom. Check out the car care tips our certified experts recommend for your vehicle:
Schedule an oil change. Regular oil changes keep your engine running trouble-free!
Have ALL your car's fluids checked. Many systems, including power steering, brakes, and the transmission, require fluids. Levels should be topped off or flushed and filled.
Get your battery tested. Cold weather can do a number on your battery and summer can do just as much damage. Now is a great time for double checking your car battery's health.
Inspect belts and hoses. Just like batteries, belts and hoses are greatly affected by temperature and should be examined for cracks and leaks.
Get your tires surveyed. Tires are what are between you and road. You should always make sure they are in great shape.
Replace filters as needed. New filters will help with overall vehicle performance and keep it clean and fresh!
Get your wiper blades replaced. Spring showers call for hampered visibility. Be sure your wiper blades are up for the task.
Have your lights checked. Just like wiper blades, your lights offer protection when visibility may be compromised. It's better to be safe than sorry.
Help With Spring Car Care is Only a Phone Call Away
Auto shops are considered essential businesses and at NARPRO, we're here for you. We can help you schedule an appointment while providing for your health and safety. Take spring car care seriously and let our industry leading technicians help prolong your car's life!