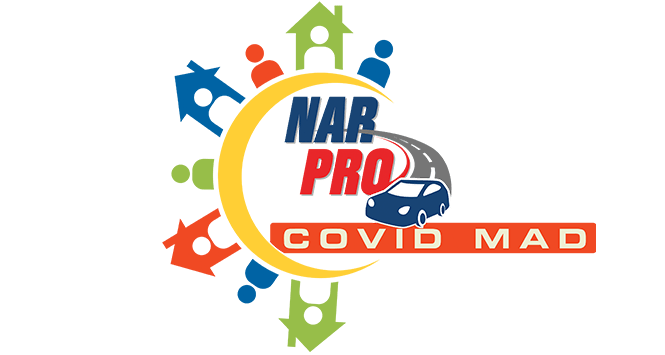 Are You COVID MAD?
Don't get mad – Make A Difference!
NARPRO – Wants to Make a Difference
Auto repair shops are classified as an "Essential Business" so they will remain OPEN during this COVID-19 crisis. Policies and procedures are in place to ensure your health and the health of our employees as we continue to serve you. We are here to keep supplies moving, ensure essential employees get safely to and from work and to ensure that your vehicle is operational when you need to get supplies or to get you to medical attention should you need it.
All of your NARPRO Shops will remain OPEN to serve you throughout any crisis and we are in this togehter. We're proud to join Good Works Auto Repair's COVID MAD program.
During these challenging times, when you are being encouraged to practice social distancing and limit personal interactions, we want to promote togetherness. All of us want to encourage EACH other to work together in any way we can to support ALL of us. And, we challenge our fellow entrepreneurs who remain open to do the same.
C – Community
O – OF
V – Valiant
I – Individuals
D – Determined
M – To Make
A – A
D – Difference
How NARPRO Will Make A Difference
We are a determined group of small businesses who support other small, local businesses in our community, more than ever in these troubled times – and we CHALLENGE other businesses – who are able to, to do the same! We want to turn our emotions of anger and fear into something positive … and do something to make a difference.
For the COVID MAD Program, every week NARPRO will select and feature a Community Partner in need – a small business that has been adversely impacted by the COVID-19 crisis. These businesses can include: any locally-owned small business that has been forced to alter the way it does business.
Each week, NARPRO  will buy five (5) $50 gift cards from that community partner and give ONE gift card out a day to a random NARPRO Customer. We will also cross promote that business on our Facebook page throughout the week. It's a win-win for all involved – our customers, small businesses, and our community. On top of that an ADDITIONAL $50 will be donated to a first responder of choice by that individual winner.
NARPRO wants YOU to join in! Are YOU a small business struggling during this COVID-19 crisis? Or, do you know a small business in need and want to nominate that business? Either way, please fill out the form below.
And, if YOU are a small business in a position to help, join the Good Works Auto Repair COVID MAD program. We challenge our fellow Auto Repair Shops and other businesses to partner with us.
Join us in getting MAD and Make A Difference! Only together will we thrive!
Fill out the Form Below to Nominate!