Videos And In The News
Check Out Our Recent Appearances In The News!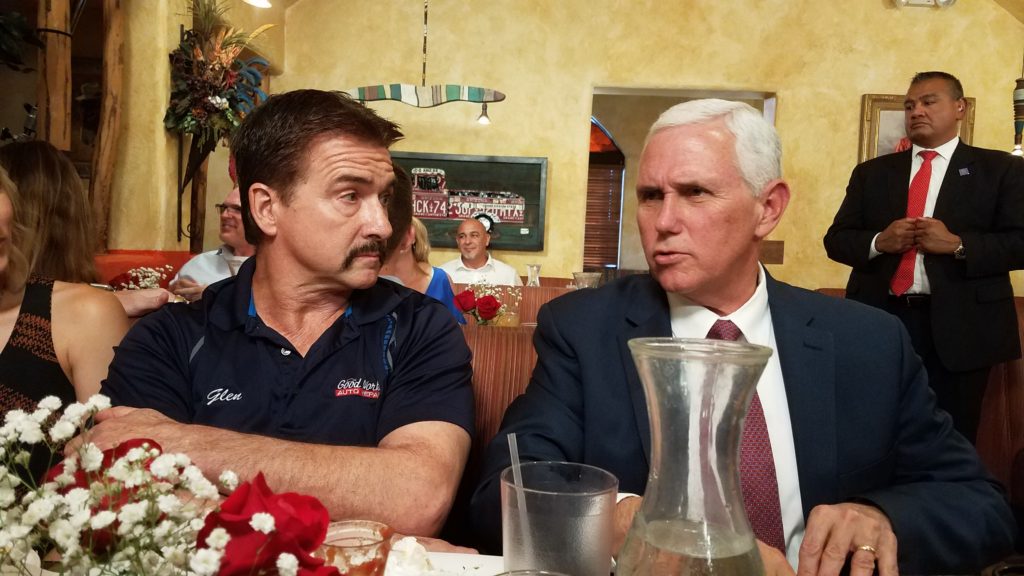 NARPRO members, Glen and RaeAnn Hayward, of Good Works Auto Repair, were invited to a sit-down with Vice President Mike Pence on Tuesday, October 3rd. The VP was in town to discuss the need for tax reform. In the speech he gave to local business and community leaders, he said that the president wanted him "to listen to the job creators and to listen to the great leadership in Arizona about the best way to go forward." We are so excited that one of our NARPRO shops were invited to join in the conversation!  To read the full article please click here.
---
NARPRO shares helpful tips and tricks with the news audience on how to properly care for your vehicle in different situations.
Featured Videos
Want to know how to get these great gift? Click on the links provided below:
Schumacher Electric 400-Amp Car Battery Jump Starter
Audiovox – 3.5″ TFT-LCD Rear Observation Monitor – Black
Racetrack HighPerformance Experience
SmartStartBacon: scented air freshener | Music activated LED lights
PO Box 21477 Mesa, Arizona 85277